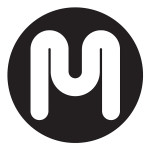 MEME proudly presents Ross Waldemar – Rosen Vasilev From Bulgaria.
Hailing from Pleven, Bulgaria, DJ and producer Ross Waldemar—given name Rosen Vasilev—started creating music in 2010, releasing his first tracks a year later. Since then, he's worked with artists all over the world—ranging from Bulgaria, UK, Spain, Belgium, Slovakia, Germany, Austria as well as the US and other countries.
Influenced by a variety of artists, including Kerri Chandler, Frankie Knuckles, Nicolas Jaar, Nicholas, Motor City Drum Ensemble, Mood II Swing, Detroit Swindle and Bulgarian artist KiNK, Ross centers himself in the Deep House genre. His unique style incorporates old school drum machines, analog synthesizers as well as the sounds of organs and pianos, infused with an 80's/90's feel.
While Ross's music is informed by his everyday life, he says "love and pain are the best inspirations." Find Ross's latest releases on Groove is Our Business and MEME.
The MEMEcast – How we house. DJ Sets featuring MEME releases by our family of mix specialists. Subscribe on iTunes or listen on Soundcloud or at memesounds.com/pr/podcast
Subscribe on iTunes using our podcast feed URL:
 https://memesounds.com/pr/?feed=podcast&podcast_series=memecast
Tracklisting:
1. Soundbed & Jenny Lovlein – Turnaround (Ross Waldemar Remix) [MEME]
2. Detroit Swindle – Unfinished Business [Freerange]
3. Borrowed Identity – Shake [Quintessentials]
4. Stolen Cargo – Full Moon (Dan Ryan's Hold on Remix) [MEME]
5. Jimpster – Can't Stop Loving [Freerange]
6. Purple Velvet – Marble Zone (Original Mix) [Large Music]
7. Squarehead – No One Has To Know (Original Mix) [Pets Recordings]
8. Rhythm Plate – Inside Me feat. Astral T.(Original Mix) [Hudd Traxx]
9. JammHot – One of Two Ways [Lost My Dog]
10. Tuccillo – Green [2020Vision]
11. Tomson – Time for Change (Medlar Remix) [we_ctrl]
12. Ross Waldemar – Im Haus (Daniel Vasilev Remix) [Groove Is Our Business]
Facebook
https://www.facebook.com/r.waldemar
Twitter
https://twitter.com/rosswaldemar
MEMEcast Espisode 07 mixed by Ross Waldemar