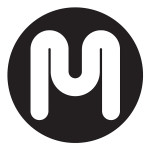 If house music was a drug, then Husky would be an addict. Now a sizzling international house DJ and breakthrough record label owner. This brown-eyed guy knows he has house music royalty to thank for flooding his veins with their supreme sounds. Add to his concoction a bit of disco flavor from Dimitri From Paris, lessons in groove from Miguel Migs, pops and bleeps by Derrick Carter and deeper finesse from Morgan Geist, Husky has bubbled up his own eclectic and evolving style. In Husky's world, music is more than a passion, it's a way of life and if the dance floor is still jackin' then the parties not over.
Spreading his musical sweat across the globe, Husky has become a fixture on the international scene stopping through Europe, Dubai and across the USA with everyone trying to have a piece of his electric vibe. For those that dig the lure of soulful sounds, Husky's involvement with Random Soul has cemented him as one of Australia's most respected artists. This Aussie poster boy for soulful has also emerged as a cutting edge artist in the other styles of his adopted addiction, with sets, charts and tracks popping up on download sites like Beatport and Traxsource, in deep house, jackin, Hip Hop/RnB and Nu-disco. Coinciding with the success of his new label Bobbin Head Music, labels like Salted Music, Purple Music, Blacksoul, Look At You, Sole Channel and Charmed Life have all been clambering over themselves to sign the next forward thinking project from Husky.
His chart topping tracks have had ongoing support from major labels and players like Hed Kandi, Defected, Michael Gray, Copyright, Sonny Fodera, Full Intention, Jamie Lewis, DJ Spen, Joey Negro, Pray For More, Grant Nelson, Alfred Azzetto and more.
In the studio Husky is always moving forward and experimenting with new sounds and he continues to craft releases for other labels, ensuring his music will reach as many ears and dance floors as humanly possible. He now has produced a mind blowing amount of remixes and releases with solid collaborations from the likes of Miguel Migs, Frankie Knuckles, Eric Kupper, Jay-J, Richard Earnshaw, Marc Evans, Chuck Love and Zenbi.
Continuing to manage his 2 labels Random Soul Recordings and Bobbin Head Music, this Sydney based producer knows how to fuel his addiction.
Get your musical fix here, for Husky is the party provider.
The MEMEcast – How we house. DJ Sets featuring MEME releases by our family of mix specialists. Subscribe on iTunes or listen on Soundcloud or at memesounds.com/pr/podcast
Subscribe on iTunes using our podcast feed URL:
 https://memesounds.com/pr/?feed=podcast&podcast_series=memecast
Tracklisting:
1. Copyright – 'Sometimes' [Defected]
2. Babert – 'Dance A Little Bit loser' [Enterpride Records]
3. Husky – 'Always Feelin' (Teddy Black Remix) [Bobbin Head Music]
4. Purple Disco Machine – 'Need Someone' (Full Intention Remix) [Sex Panda White]
5. Dj Tonka – 'Feel' (2014 Update) [Tonka Tunes]
6. Harry Romero – 'Tania' (Purple Disco Machine Mix) [Toolroom]
7. Husky Feat Natalie Conway – 'Boy Trippin' [Bobbin Head Music]
8. Siwell – 'Everybody' (Samuele Sartini & Andy Tee Remix) [Sphera Records]
9. Doorly & Cajmere ft. Dajae – 'The Way' [Cajual Records]
10. Bambook & Mennie ft. Cari Golden – 'Slip Away' [Noir Music]
11. Random Soul – 'Make You Feel It' (RSR Deep Wash) [RSR]
12. Cleavage – 'Prove' [Musical Freedom]
13. Mood II Swing – 'Closer' (Swing to Mood Dub) [King Street Sounds]
14. Tiga – 'Bugatti' (Nicky Nighttime Remix) [Onelove]
15. Husky – 'Own Your Sound' [Bobbin Head Music]
16. Piemont – 'More Than Once' [The Factoria]
17. Flight Facilities – 'Down To Earth' [Future Classic]
Facebook
https://www.facebook.com/Huskyrandomsoul
Twitter
https://twitter.com/mrhuskyhusky
MEMEcast Espisode 05 mixed by Husky
---